Reiki & Crystal Healing
in Folkestone & London
Karoly is a certified Reiki Master Practitioner, offering Energy Medicine, Crystal Healing & Intuitive Reading sessions.
Combined with her skin care expertise, the unique treatment she offers will leave your skin, body and mind rejuvenated.
If you would like to arrange a consultation to discuss your skin care needs, please contact us.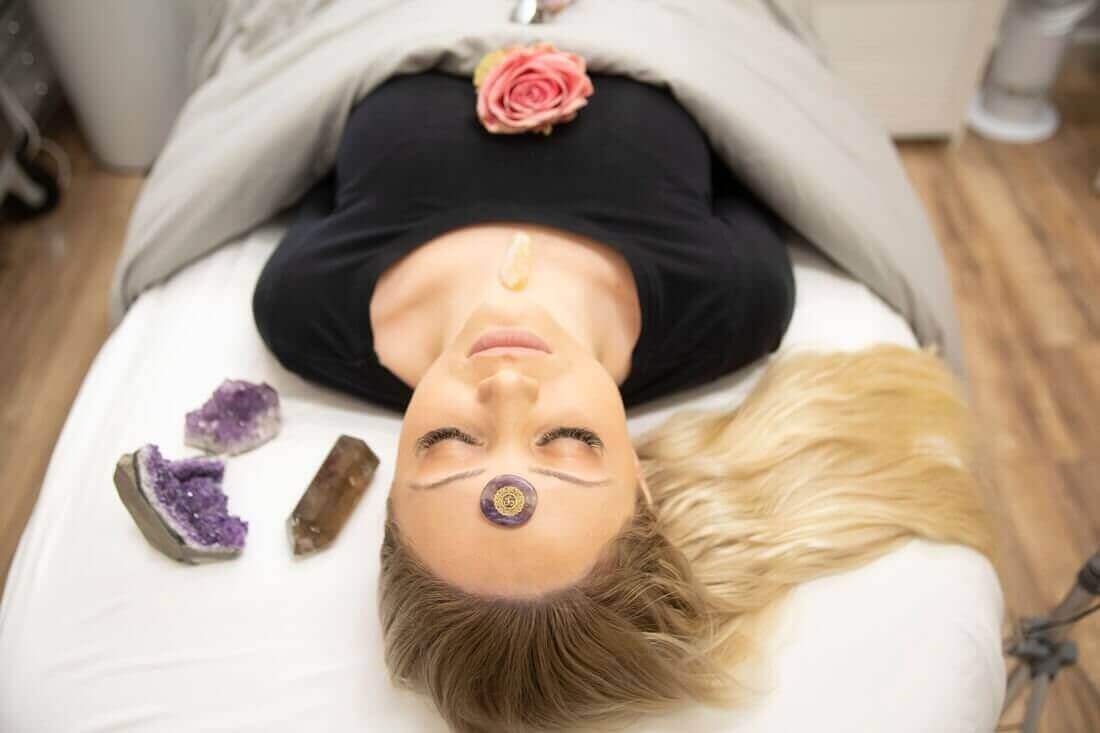 In-person appointments are available in The Hair Studio in Folkestone, or in the comfort of your own home in Folkestone or London.
Virtual Distance Reiki/Intuitive Readings & Skin Care Consultations Available.